 
Limited Edition - Cuore Nero
Cuore Nero - Acetaia Mengazzoli's seasonings - 100ml
Secure payments through Nexi X-Pay

Free delivery for purchases over € 40,00

Easy and guaranteed return
We celebrate the first vinegar extracted from the family vinegar factory after the stop imposed by the earthquake.
A union between different elements and experiences that enter into symbiosis giving life to an exclusive product.
The Iron, like the straps on our barrels, imprisons and sustains;
The Wood, son of our barrels, becomes the coffer that preserves everything;
The Glass, fusion of the earth, becomes the soul that keeps our heart;
The Product is the highest expression of our work, the celebration of a long tradition alive in the constant search for new and endless emotions.
A unique condiment directly from the Heart of the Acetaia Mengazzoli.
Olio officina Festival 2021 - "Le forme dell'Aceto"
Cuore Nero was awarded the Gold award at the international pacakging, visual design and innovation competition, "The forms of Vinegar" of Olio Officina, the festival that aims at the affirmation of a solid colture of oil, as well as vinegar and any other seasoning!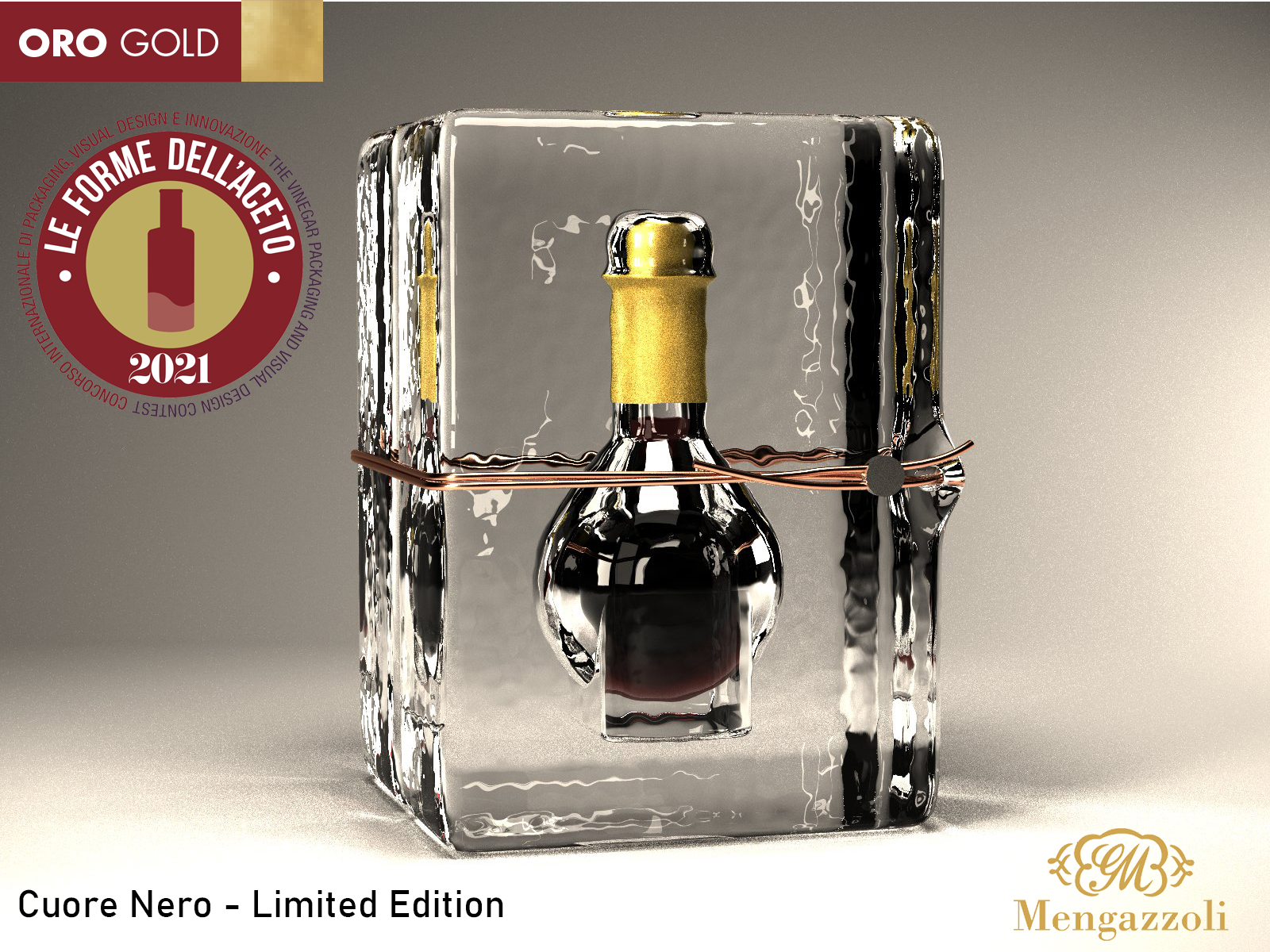 Data sheet
Quantity

100 ml

Ingredients

Allergens

Contiene Sulfiti
3 other products in the same category: